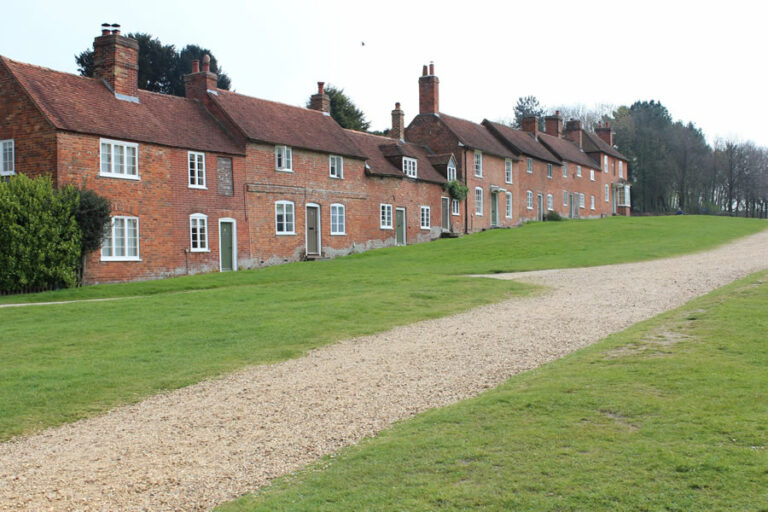 The Beaulieu River and Bucklers Hard is like nowhere else on earth. An overnight visit will remain with you for many a year to come. Unusually for England the entire river including the river bed is owned privately by Lord Montagu of Beaulieu. It is one of the hidden Gems of the Solent.
Approaching from the main Solent channel the entrance is totally invisible. A thin spit which covers at high tide separates the river from the Solent and the entrance becomes very shallow in places so some local knowledge and careful attention to your charts is essential.
Once inside the river it is gentle 5 knot run up to Bucklers Hard. Along the way you will catch glimpses of extremely substantial dwellings which are set back from the river. There is evidence of ancient ship building if you know what you are looking at, but more of that later.
A wide variety of boats use the river as their base and you slip gently past them as you head for Bucklers Hard. You will notice that the channel is marked by painted withies. These are thin willow branches pushed into the river bed and used extensively along the entire length of the Beaulieu River.
Eventually you round a corner and Bucklers Hard comes into view in a scene which has changed little since the 1700s. Workers' cottages line each side of the village green which runs down to the river. Bucklers hard has a fine shipbuilding heritage including 3 ships for Nelson's Navy including the Euryalus. More recently Sir Francis Chichester berthed Gypsy Moth IV, in which he solo circumnavigated the world breaking several world records along the way in Bucklers Hard.
Bucklers Hard features a number of historic exhibits including recreations of buildings, a chapel and a museum dedicated to its shipbuilding heritage. There is also a hotel and pub overlooking the river.
Subject to tide, it is possible to dinghy up to the gorgeous Beaulieu Village where there is a pub, a selection of small shops and the world renowned Beaulieu National Motor museum and Palace House. There is also a riverside walk and cycle track which runs from Bucklers Hard up to the village.
Once again a magical spot where history, nature and wildlife combine to provide a most memorable experience. We sometimes anchor in the lower reaches of the river to serve afternoon tea.