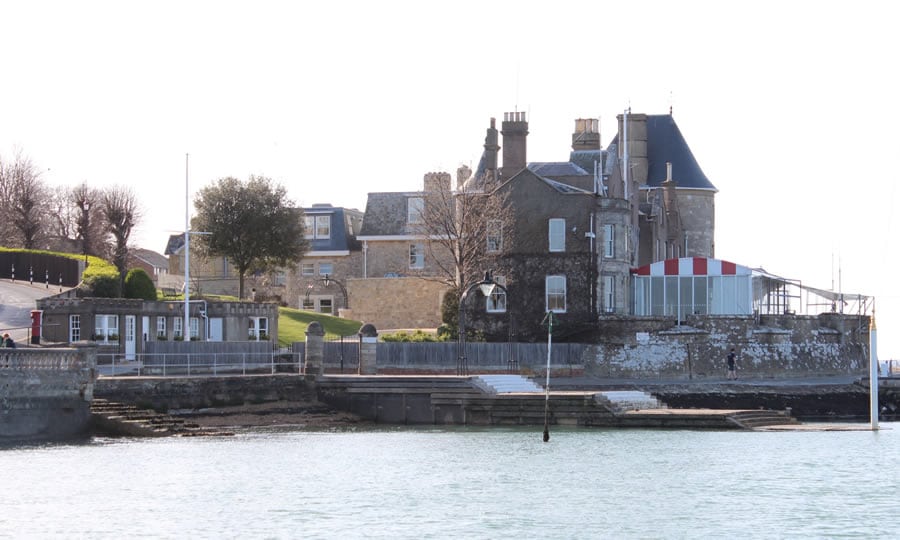 Charter on the Isle of Wight
Sitting just off the south coast of England The Isle of Wight is a great destination when chartering our luxury 50 foot Princess 50 flybridge Motor Yacht. Easily accessible from our base at Haslar marina Gosport or places like Southampton or The Hamble.
There are a number of places to visit on the Island. Cowes would probably be our most commonly requested port of call. This is the home of British yachting. The venerable Royal Yacht Squadron lays claim to some of the first ever races between gentleman's yachts. A vibrant and quaint compact town centre contains a number of places for lunch. You can also venture further up the River Medina to access East Cowes or further still to reach the Folly Inn.
In fine weather Priory Bay and Osborne Bay offer fine anchorage opportunities. To the West Newtown Creek is an area of outstanding beauty. You may find yourself sharing the water with resident seals and there will certainly be a variety of bird life.
Continuing west you reach Yarmouth Harbour. A fantastic well run traditional harbour in the centre of the small town. A number of venues to grab lunch and have a little wander round. Further west, just opposite Henry 8th's Hurst Castle is Colwell Bay, home of the popular "The Hut" restaurant. Arriving by boat their team of ribs ferry guests ashore bringing them back well fed and watered.
To discuss any charters to or from the Isle of Wight email us or give us a call.