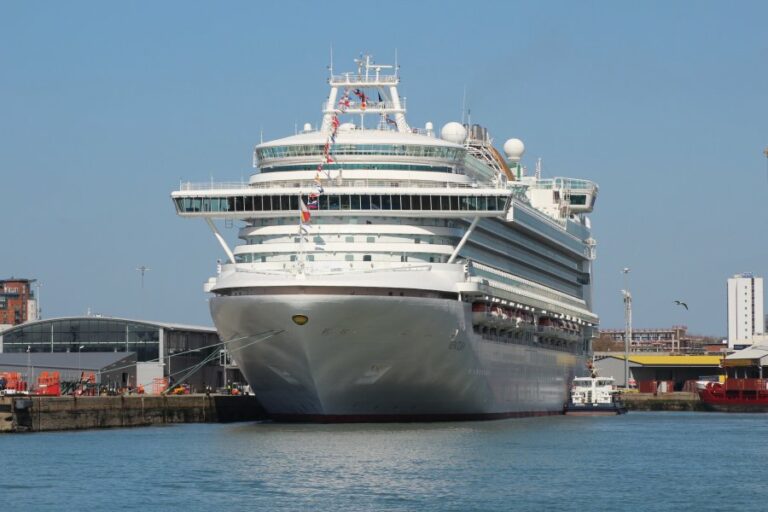 Southampton Shore Excursion
If you are taking a cruise which sails out of Southampton, sometimes referred to as London Southampton then a charter on board with us before or after your cruise would be the icing on the cake. If you are based in the UK we can show you a side to the country which you probably didn't know existed. If you are a visitor to the UK then allow us to show you our beautiful country as very few visitors will ever experience it.
Cruising is a great way to spend your holiday time. You are in a safe, well controlled environment and everything is on hand. Whether you want a noisy bar, a string quartet, the latest Sports coverage, a theatre production, a flutter on the roulette table or a spot of karaoke you only have to wander a few yards to experience it. Scale of economy means cruising is extremely good value for money as well.
However there is a downside to cruising. That same scale of economy which brings the cost down also means you are sharing your cruise experience with thousands of other passengers, so not only is it impossible to experience true peace and solitude you also have to fit in with their plans.
We offer a different water based experience to the cruise companies but one which compliments their product extremely well. Revel in the entertainment on board, indulge in all the kitchen and bar staff have to offer, meet a host of new friends and then spend some time with us to unwind.
We offer single day charters for up to 12 guests or overnight charters for up to 4 people. On a charter in the Solent you really can wake up in the middle of a nature reserve with birdsong as a backdrop. No piped music, no itinerary, no queues and no other guests to deal with. Be selfish and have some you time.
Day charters are the ultimate Shore Excursion and allow you to explore the Isle of Wight including the quaint town of Cowes as well as mainland destinations like the historic Bucklers Hard on Lord Montague's Beaulieu river. This quiet corner of England has changed very little since the late 1700's and early 1800's. Another place where time seems to have stood still is the beautiful Hamble village. Both places are perfect for a pub lunch before climbing back on board your luxury motor cruiser.
If you are only in port for the day don't worry, we will ensure you are back at your cruise ship in good time for departure. We can pick up and drop off using the Southampton Town Quay marina which nestles between the Mayflower, City, Ocean and Queen Elizabeth II cruise terminals. We can meet you as you step off the ship.
You will be amazed at what you can experience so close to the cruise ship. Powerful CAT engines mean all the places of interest around the Solent will be less than an hour away and our knowledgeable skippers will be able to take you to places many don't know exist.
Have a look at some of the places we list on the website and start planning your time with us.