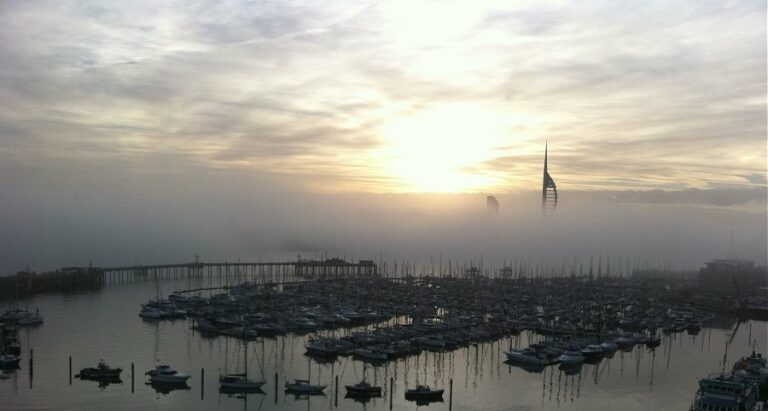 Portsmouth is the maritime home to the United Kingdom's Naval fleet and has been so since the 15th Century. It is home to the oldest dry dock in the world and today represents the pinnacle of maritime historic sites. It currently houses our most modern ships including the aircraft carriers HMS Queen Elizabeth – R08 and HMS Prince Charles – R09 when they are at home.

Although a working Naval base visitors can enjoy a huge array of displays, events and exhibits. There are full sized ships to explore including Lord Nelson's flagship the HMS Victory and HMS Warrior, the world's first iron clad warship powered by both steam and sail. The Mary Rose is also on display in the historic dockyard following her raising from the sea bed. As well as ships there are exhibits showing ship building through the ages, the national Navy museum and many other items of interest. Action Stations allows you to undertake physical challenges, simulator flights and experiments, it features one of the largest climbing walls in Europe.
We are based in the midst of this historic heritage just across the harbour at Gosport so we know the area well. Our home berth of Haslar was once the navy's submarine base and still plays host to the national submarine museum. Here it is possible to tour HMS Alliance with a former serving submariner as a guide to really let you know what it was like.
Back over the water in Portsmouth is Gunwharf Quays the South of England's premier designer outlet shopping facility. Bag a designer bargain or enjoy one of the many dining options to be found there. There is also a multi screen cinema complex, a ten pin bowling alley and a casino. All this is just a short stroll from the historic dockyard.
Close to Gunwharf Quays lies the historic Old Portsmouth Town. Enjoy a drink in one of the Spice Island pubs without the risk of being press ganged into serving aboard a ship. Walk along the seafront to Southsea, the entertainment centre of Portsmouth. Rides and amusements for kids of all ages and a great aquarium are to be found here. Southsea is also home to the Portsmouth to Ryde hovercraft service. This is the only commercial hovercraft service operational in the UK. It works daily and is a regular sight to our guests as they depart from or return to our Gosport base.
The area around Southsea is also home to Portsmouth Cathedral. This is an unusual cathedral in that a significant section was completed as recently as 1991.
As guests arrive at or depart from Portsmouth harbour they will also be able to see the Palmerston Forts, Spit Sand Fort, No Man's Land Fort and Horse Sand Fort. St Helens Fort, the fourth in the series is a little distance away opposite Bembridge.